Ready to assist with all your real estate needs!
I specialize in representing clients in the buying and selling of residential real estate from the Denver Metro/Boulder areas on up to Fort Collins. Very few Realtors can truthfully make this claim. I have always felt my "low pressure approach to real estate" is what sets me apart. I am dedicated to providing my clients the highest level of service possible. I listen, care and am always honest to ensure my clients needs are met and they become "Satisfied Clients For Life!"
What People Are Saying About Ken...
"Ken helped us find our first home a couple of years back and it's the place of our dreams! Having never been involved in a real estate transaction before, we relied heavily on Ken to 'show us the ropes' so to speak. It paid off in spades, with his guidance we paid a fair price for our home and felt very comfortable in the transaction. I'd highly recommend him!" - View on LinkedIn


"Ken Berg was my real estate agent for the purchase of my first home. He kindly guided me through the process, but at the same time worked quickly with my decisions. He was completely honest. He was always patient with me and asked the sellers for everything I requested, even ridiculous things. Somehow, he convinced them to agree. I attribute this to his kind manner that wins people over when he negotiates. The day before closing the water heater broke and flooded the house. Ken remained calm, but negotiated all of the details, which worked out perfectly for me after closing. Ken took the time to carefully explain the details to me in ways that I understood. He has impeccable integrity. I have since purchased another home out of state. I worked with four different agents. This experience taught me how well Ken does his job. None even came close to how honest and effective Ken is as an agent. I would definitely work with Ken again and strongly recommend him."
- View on LinkedIn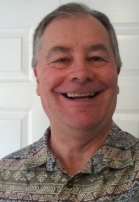 View Community Video Library
Click the link above to view my complete community video library! Take a tour of Denver, Boulder and more.
Please take some time to look at the information I've provided for you. Then…give me a call or send me an email if you need more information about purchasing a home, or would like to schedule a free home selling consultation.
I look forward to working with you!!!
New Listings on the Market